Electric Loppers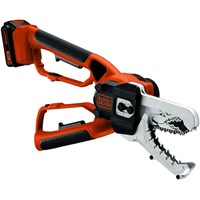 Black and Decker GKC1000 18v Cordless Alligator Powered Lopper
5 types from
£94.95
in stock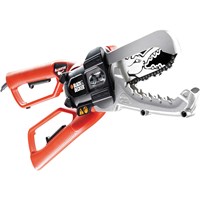 Black and Decker GK1000 Alligator Powered Lopper Loading...
End of content
Error - No more pages to load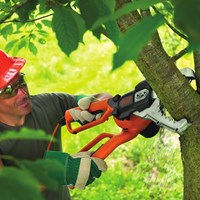 Electric Loppers Information
Electric loppers
are designed for heavy duty pruning applications and are an ideal solution for gardeners who are considering a chainsaw but are concerned about the safety risks. Thanks to the enclosed jaws of these tools, the operator is shielded from the chain while it is in use, greatly reducing the hazards associated with standard chainsaws. This design also means
electric loppers
can be used for applications that would be difficult or unsafe for standard chainsaws; for example, sawing overhead or cutting through young, flexible branches which often simply bend away from a chainsaw; the jaws of the electric lopper ensure that material is gripped by the tool as it is cut, enabling it to be severed quickly and easily.
Electric Lopper Safety:
Electric saws should always be handled with care to avoid injury. Make sure you are wearing suitable
eye protection
and if you are pruning trees a hard hat is also recommended. When using corded electric garden tools it is advisable to make use of an
RCD
to minimize the risk of electrocution.