Facom Tools Categories
↑ Browse the categories above to see all ↑
Facom Tools Top Picks
Facom Tools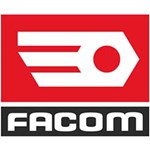 Facom Tools were established in Paris in 1918, the year the first world war ended. Facom stands for "societe Franco-Americaine de Construction d'Outillage Mecanique" (Franco-American Mechanics Tool Company) and they were well placed to enjoy the benefits of the post-war period - in particular the growth of the automobile and aviation industries which demanded an ever increasing supply of tools as the twentieth century progressed. Forging a close relationship with Air France, Facom adopted an image of a winged hex bolt as part of its branding which was eventually modified to form the company logo as it exists today.

About The Products

Facom Tools are designed for professional working environments and manufactured to extremely high standards. Their biggest customers are the aerospace, automotive and agricultural industries, and for a long time they have been regarded as a benchmark of quality. Facom Spanners, Facom Sockets and Facom Screwdrivers are the bestsellers in their catalogue, but they also do a strong line in tool storage systems including Facom Tool Boxes, Roller Cabinets and customisable modular units designed for kitting out an entire workshop. Facom also manufacture Air Tools and a small selection of Cordless Power Tools

Some of their more specialist ranges include Non Sparking Copper Beryllium Tools, tools with RFID Chips for workshop traceability and the FLUO series which is designed for quick and easy detection under UV light to avoid foreign object damage when leaving tools in the work area.