Einhell Tools Categories
↑ Browse the categories above to see all ↑
Einhell Tools Top Picks
Einhell Tools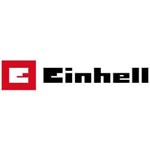 Einhell are a German brand who specialise primarily in power tools for the home and garden market. Established in 1964, they have a market presence in more than 70 countries around the world and Einhell UK was opened in 1999 to cover the United Kingdom and the Republic of Ireland. More recently, Einhell took over the Australian power tool brand, Ozito, and many of the present day Ozito cordless tools share battery compatibility with the Einhell Power X-Change range.

About The Products

For a DIY-focussed brand, Einhell have one of the most comprehensive ranges of power tools available. As well as home improvement staples like Einhell Drills, Jigsaws, Circular Saws, Sanders and Angle Grinders, you can find more specialised tools for jobs which would often involve hiring a professional machine (or forking out for a brand new one) - machines like Einhell Demolition Hammers, Wall Chasers and Earth Auger Drills will all appeal to ambitious DIYers looking to take on bigger jobs around the home.

Gardeners are well catered for by Einhell Garden Tools, where you'll find all the essentials such as Lawnmowers, Grass Trimmers and Hedge Trimmers. The range includes corded electic, battery powered and petrol options, as well as a number of mechanical Hand Push Mowers.

The Einhell Power X-Change System is a battery platform that spans the DIY and Garden ranges. Power X-Change batteries are designed for 18v tools but can be used in pairs to power 36v machines; additionally, they are compatible with all the Ozito cordless tools we stock, meaning a huge variety of tools for the home and garden can all be powered from the same battery system.